It may be September, school may be back in session, Taylor Swift may have released new music, and the Pumpkin Spice Latte may be back in coffee shops, but I guess I'm just not ready to embrace all of those signs of fall and let go of summer. That's why this week I will be posting not one, but two side dishes that celebrate summer, starting with these black pepper honeyed plums.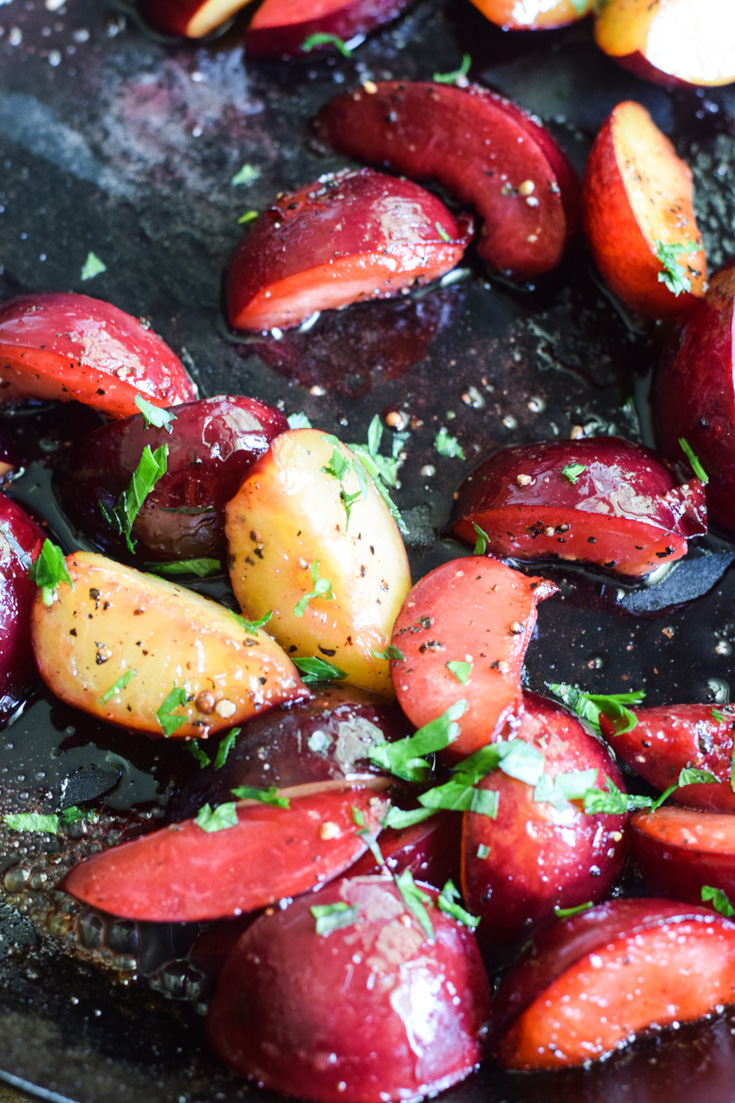 I don't know about you, but I don't eat nearly enough fruit. I love it. Really love it. I just don't get enough of it. That's why finding a way to work fruit into dinner by way of a side dish that cooks in less than 10 minutes is a real winner in my book. This recipe consists of this: sauté plums with honey, salt and pepper until warm. Garnish with parsley if you're feeling up to it. That's it. Seriously. It's ridiculously delicious served warm next to chicken or pork. It's also amazing served warm on top of vanilla ice cream. Stash the leftovers in the fridge, and the next morning you can top your yogurt with them.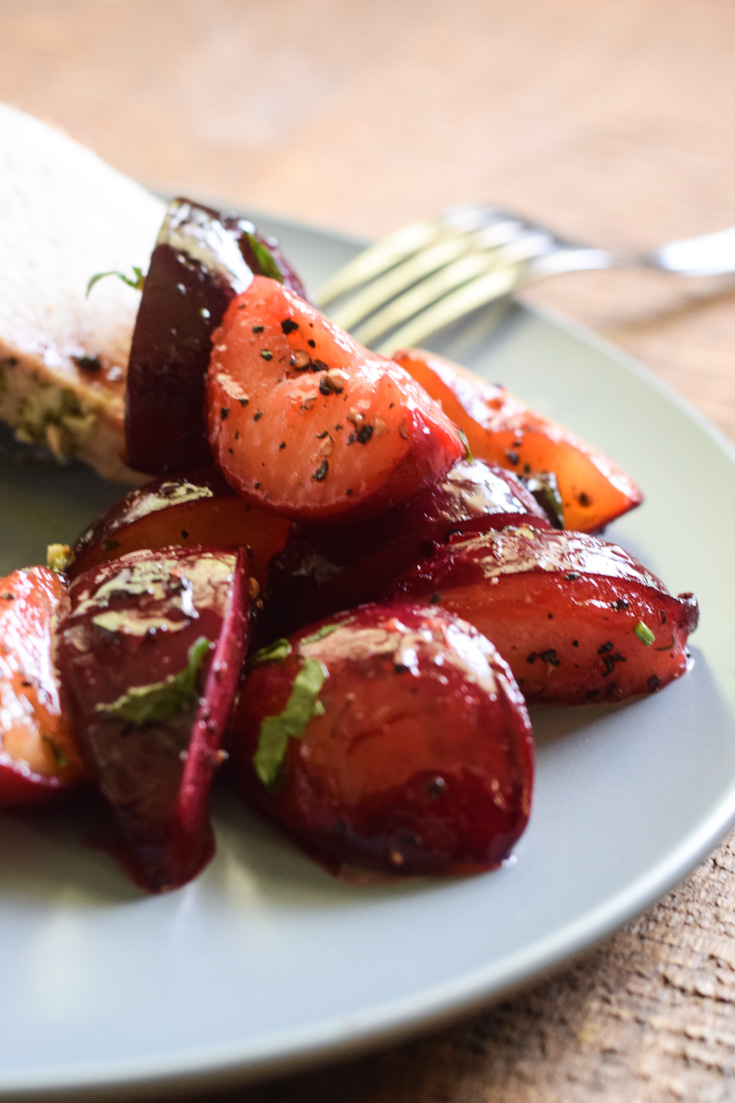 Think about it. This is a recipe that can be used as a simple side, a dessert topper, or breakfast. Three excuses to eat more fruit! And, AND this recipe works to hide imperfect fruit. Maybe you pick up plums that are just not quite ripe enough? Cook them a little bit longer, and add just a touch more honey. Plums too ripe? Cut the cooking time, and throw in a little less honey.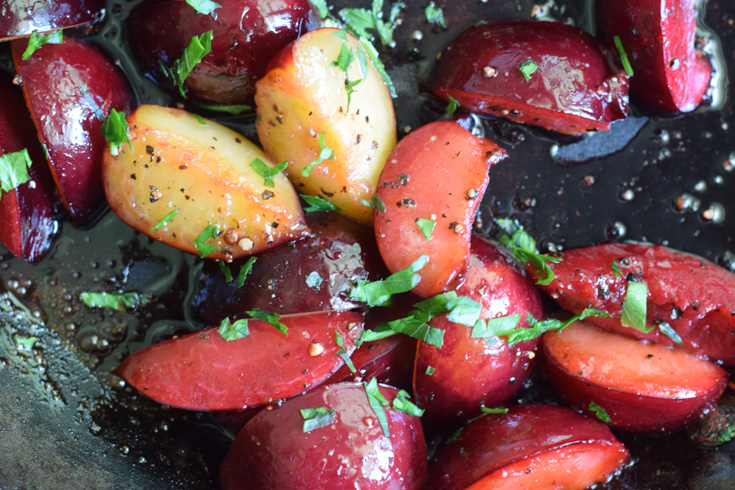 Don't like plums? This recipe would work just as well with apricots, peaches or nectarines. Also known as the stone fruits. This recipe is seriously versatile.
Let me know your favorite ways to get your fill of fruit in the comments!

Black Pepper Honeyed Plums
Simple summery side dish of warm plums enhanced with honey and black pepper.
Ingredients
1 teaspoon olive oil
6-8 plums, cut into quarters or sixths depending on size
1 tablespoon honey
pinch of salt
¼ teaspoon freshly ground black pepper
Parsley for garnish (optional)
Instructions
Heat a large skillet or cast iron pan over medium high heat. Add 1 teaspoon of olive oil, or just enough to barely cover the bottom of the pan.
When the oil starts to shimmer, add the plums. Heat for about 2 minutes, stirring once. Add honey, salt and pepper. Cook, stirring occasionally for about 5 minutes, until the juices thicken and the plums are warmed through.
Serve warm, sprinkled with parsley