Today I bring you part 3 of the dinner series (part 1, part 2), this chipotle citrus grilled chicken. This chicken is incredibly easy and super flavorful. It's delicious on it's own, but it would be amazing on a salad, as fajitas or tacos, burrito bowl style, or pretty much any other way you can think to eat a chicken tender.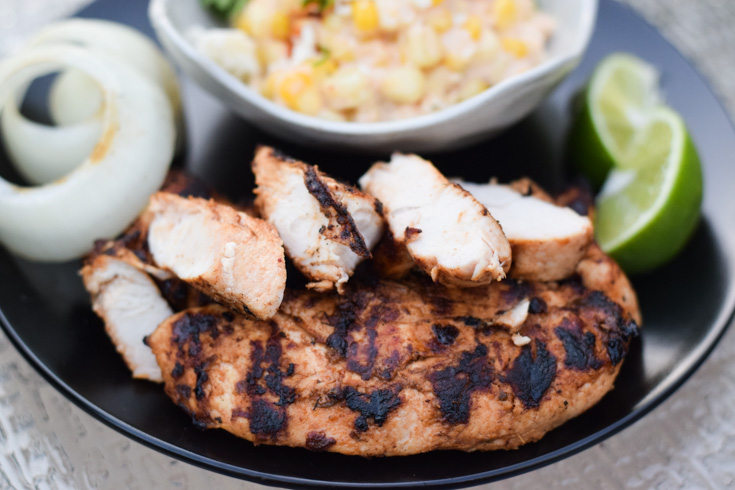 There is always room for another way to cook chicken in my world. It's my protein of choice for dinner most nights for a lot of reasons. It's cheap, quick cooking, can take on almost any flavor profile, and it's pretty healthy.
Now, normally I'm not really a "marinader." I always forget to make it early on in the day or the night before, or dinner plans change and I forget to take the meat out of the marinade. I like the theory behind marinades, but it's just too much commitment. I feel like a therapist would have a lot to say about me by that little confession.
This little marinade though has solved that problem for me. It's a mix of lime, lemon, and orange with a couple of chipotle peppers and some spices. Chicken isn't a super tough meat, so it doesn't generally need a long marinade time for tenderization, and because the citrus juices make this marinade so acidic, you really don't want the chicken in there for longer than a few hours. So if you forget (or just don't have the time) you can whip up the marinade before you start up the grill, and by the time you make a side dish and the grill is heated, your chicken will be good to go.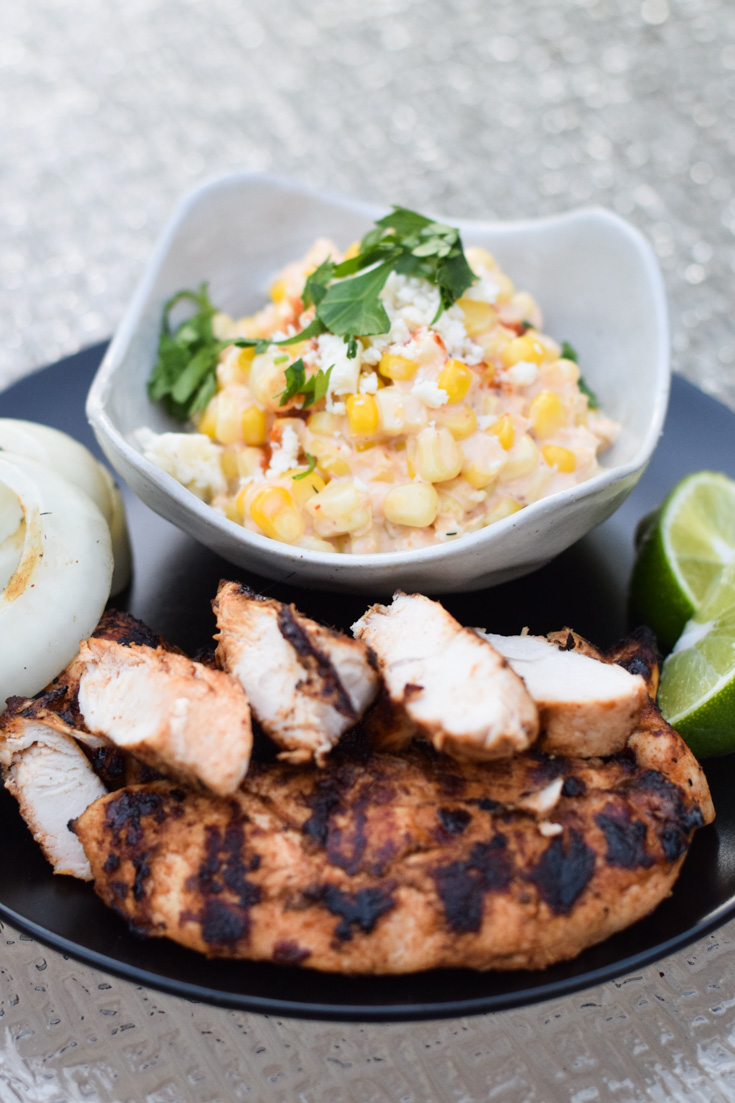 The other great thing about this chicken is if you don't have a grill, or the weather sucks, you can just pop it in the oven to cook it. Cooking time is less than 20 minutes either way! (Just as a side note, you want to check your chicken with a meat thermometer as always, to make sure it's at 165°F!)
Let me know in the comments if you try the chicken and what you serve it with!

Chipotle Citrus Grilled Chicken
Simple recipe for grilled chicken in a tangy and spicy citrus marinade.
Ingredients
1 lime
1 lemon
1 orange
2 cloves garlic, peeled and crushed
1 or 2 chipotle peppers in adobo, chopped (depending on spice tolerance)
1 teaspoon kosher salt
1 teaspoon cumin
¼ cup olive oil
1 pound chicken tenders
Instructions
In a gallon size zip top bag, juice the lime, lemon, and orange and toss the fruit in the bag as well. Add the rest of the ingredients to the bag, zip the top and give it a shake to make sure the chicken is coated in all the ingredients. Refrigerate for at least 1 and up to 4 hours.
When ready to grill, remove chicken from marinade and pat dry. Grill on a medium high grill, for 4 to 5 minutes on each side or until internal temperature reaches 165°F. If you notice the outside getting too dark, move the chicken to a less hot part of the grill. Alternatively, cook the chicken in a 450°F oven for 10 to 15 minutes.