Tomorrow is the Super Bowl, and whether you're watching it to root for one of the teams, to see the commercials, or to swoon over Justin Timberlake, or all of the above, the one non-negotiable is there must be an abundance of game day food. To me, the king of party food is dip. We have never had a party at our house that hasn't included salsa or queso or guacamole or the French onion dip I'm sharing today.
French onion dip may be the most versatile of the chip dip category. It goes perfectly with potato chips, pita chips, veggie sticks, tortilla or corn chips. I love this dip for it's make-ahead-ability. Makeaheadability? Make aheadability? Make ahead ability? Whatever. It can be made a day or two ahead of time and stashed in the fridge until party time. You can even caramelize the onions weeks ahead of time and stash them in the freezer until you're ready to make the dip.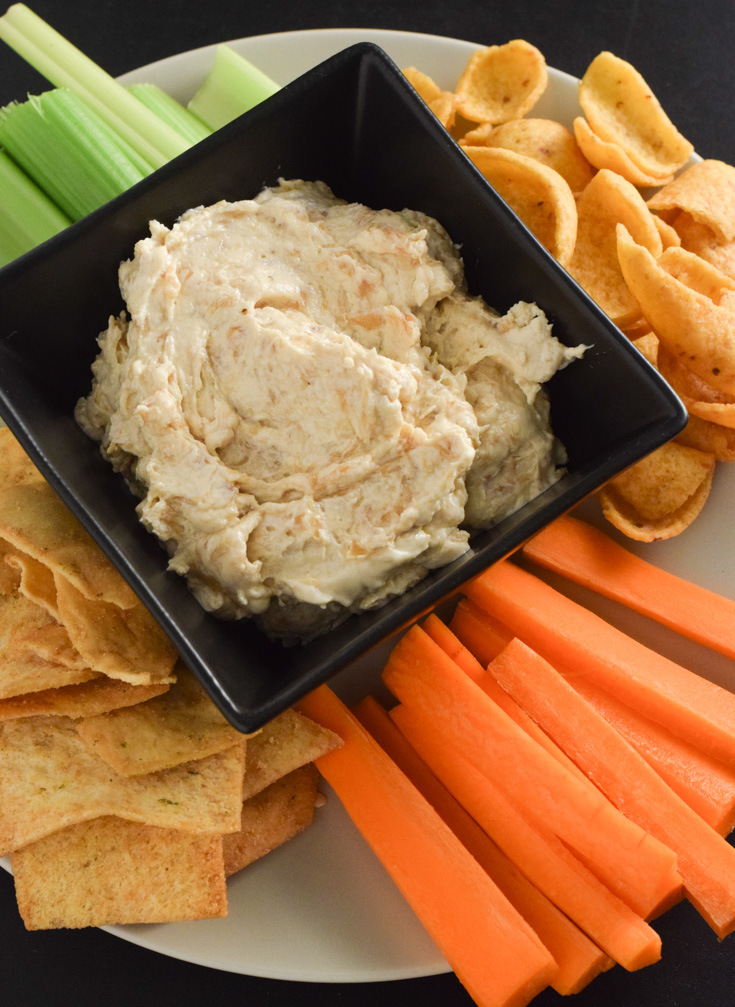 This dip is also great because it takes relatively little skill to make. Can you slice an onion? Can you turn on the stove and stir? Can you hit the button on a food processor? (You could also just use a stand or handheld mixer if you don't mind bigger onion pieces.) The trickiest part of making the dip is caramelizing the onions. I say it's tricky because it takes a ton of patience, which is something I don't have much of. So many recipes with "caramelized onions" will tell you it is possible in 15 minutes. I'm here to tell you it's not possible. You really do need to go over relatively low heat for at least 30 minutes in a very large sauté pan, and if you want them even deeper and darker, it could take an hour. Luckily, it just takes an occasional stir and a little water added to the pan every so often to pick up the golden bits on the bottom and stop the onions from getting crispy.
I suggest you let the French onion dip set for about 2 hours in the fridge to let all the sweet oniony goodness meld with the tangy cream cheese, mayo, and sour cream. If you and your guests will be snacking throughout the game, I suggest only serving small portions at a time, and keep the rest stashed in the fridge for food safety's sake.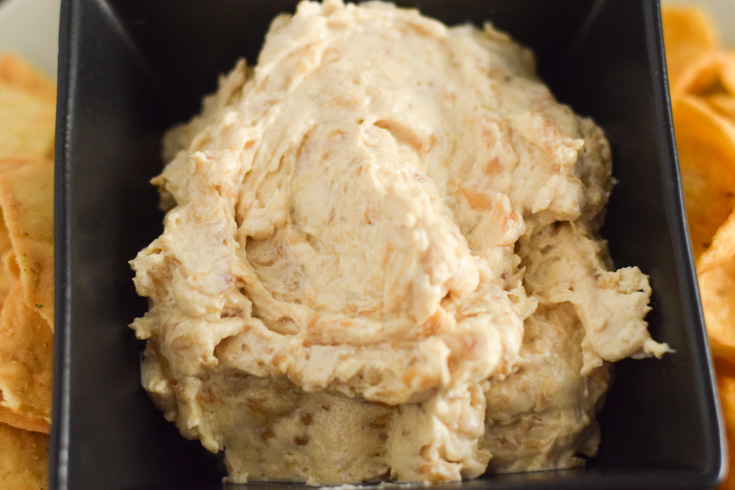 What are your favorite party foods? Do you always go for the tried and true recipes or do you like to mix it up and try new things? Let me know in the comments!

French Onion Dip
Ingredients
2 tablespoons butter
2 tablespoons olive oil
2 large yellow or sweet onions, thinly sliced
¼ to ½ cup water
1 clove garlic, minced
1 teaspoon Worcestershire sauce
4 ounce cream cheese, softened
½ cup mayo
1 cup sour cream
salt and pepper to taste
Instructions
Heat a large sauté pan over medium low heat. Add butter and olive oil. When the butter melts and begins to foam, add the onions and season with a liberal pinch of salt. Cook, stirring occasionally, until caramelized, about 35 minutes. After about 20 minutes, the onions start to stick to the bottom, add a little of the water and scrape the bottom of the pan. When the onions are caramelized (they will go from golden to a caramel brown color), add the garlic and Worcestershire sauce and cook for another 2 to 3 minutes. Remove from heat.
In a food processor, add the cream cheese, mayo, and sour cream. Pulse to combine. Add the caramelized onions and pulse a couple of times to mix, but do not break up the onions too much. Taste, and season with salt and pepper.
Transfer to a bowl and cover. Refrigerate about 2 hours or until ready to serve. Serve with chips and vegetable sticks. Dip will keep covered in the refrigerator for 3 days.
Disclaimer: Some of the links above are affiliate links. This means, if you click on the link and choose to buy something, I could make money. I only link to brands and items I use or trust. 
SaveSave
SaveSave