Happy New Year!
I hope the holidays treated you right and 2017 is going well so far. I know that for my part, the holidays were awesome. Especially the food. Especially the cookies.
Now, I'm not a big New Year's resolution person, but I do like the idea of using the calendar change to check and adjust some things, diet included. Mostly, after periods of time when I eat a lot of unhealthy foods, I find myself craving vegetables. I'm not going to stop eating cheeseburgers or anything, just more salads.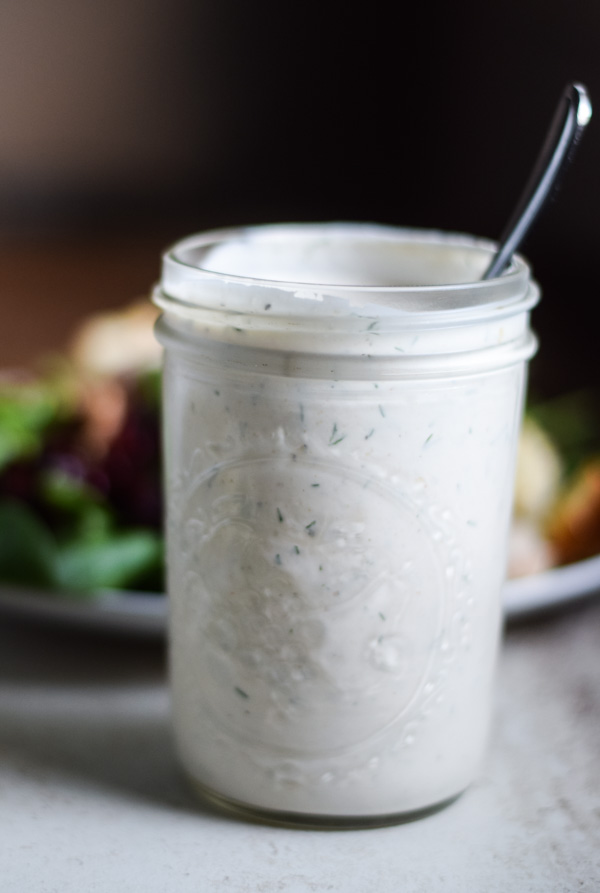 The key to great salad is great dressing, and the king of all dressings, in my opinion, is ranch. I mean, come on, I live in the land of people who put ranch dressing on their pizza. Enter this Better than Bottled Ranch Dressing.
You're probably thinking, "but you can just buy salad dressing at the grocery store, can't you?" And yes, you certainly could. Don't though. For a few reasons:
Salad dressing is so so easy to make,
Homemade salad dressing is much tastier than store bought,
You can customize your homemade salad dressing to your specific tastes.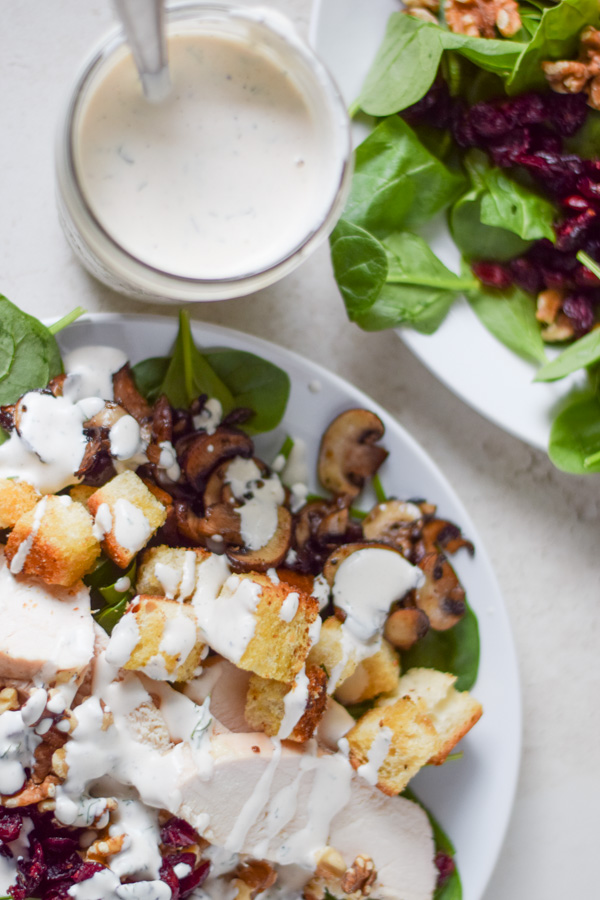 This recipe could not be simpler. There is no actual cooking involved. The only chopping you have to do is the herbs, so no worrying about perfect uniform strips or cubes. And once you get good at it, you can you just eyeball the ingredients and leave the measuring cups in the drawer. It's also super easy to scale up or down the amount you want to make. I just stir all the ingredients in a big measuring cup so I don't mess up a bowl and then pour it in a  to store it. I find it's best if you leave it in the fridge for a couple hours before you use it, it becomes more flavorful.
This Better than Bottled Ranch Dressing recipe below is just my base recipe, the one I use most often for salads, but you can do anything to it. If you want a thicker more dippy consistency, use less buttermilk. Want a killer taco salad dressing? Add a chipotle pepper and some lime juice. Really dig avocados? Throw in a mashed one. Add extra hot sauce for a buffalo ranch dressing.
My point is, the possibilities are endless.
This dressing will keep in the refrigerator for about a week. You'll most likely have leftover buttermilk, so just pour it in an ice cube tray and freeze it for next time. Don't worry if you don't have parsley or dill or chives, it's ok, it will still be good with just one or two of them. I just wouldn't make the dressing with no herbs nor would I make it with dried herbs.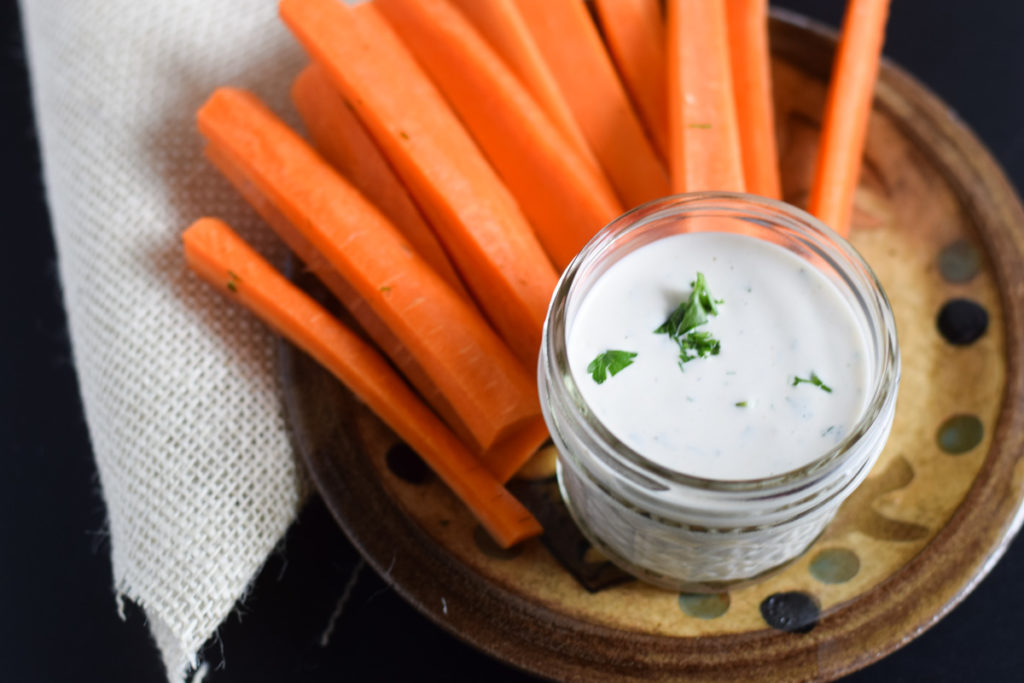 If you make this Better than Bottled Ranch Dressing let me know in the comments! I'd really love to know how you customize it for yourself!
Disclaimer: The links in this post are affiliate links, and I earn a commission if you purchase through the links. I have linked to products and companies that I use and trust.

Better than Bottled Ranch Dressing
Easy, customizable ranch dressing.
Ingredients
½ cup mayonnaise
½ cup sour cream
½ cup buttermilk
1 tablespoon parsley, finely chopped
1 tablespoon chives, finely chopped
1 tablespoon dill, finely chopped
½ teaspoon garlic powder
2 or 3 dashes of hot sauce
1 teaspoon apple cider vinegar
½ teaspoon Worcestershire sauce
salt and pepper to taste
Instructions
Whisk together all ingredients.
Store in an airtight container in the refrigerator for about 2 hours to let flavors intensify.
Serve on salad or as a dip.