Being an adult is the worst. THE WORST. Bills and commitments and jobs. It's exhausting. And for those of you with kids… HOW? Just how do you do it all?
Sometimes though, being an adult has it's perks. Things like being able to drink delicious craft beer and adult beverages. And getting to put that craft beer in fun things like chocolate sauce!
SKKKKKRRRRRRT. (That was the record stopping sound if you were wondering.) WHAT?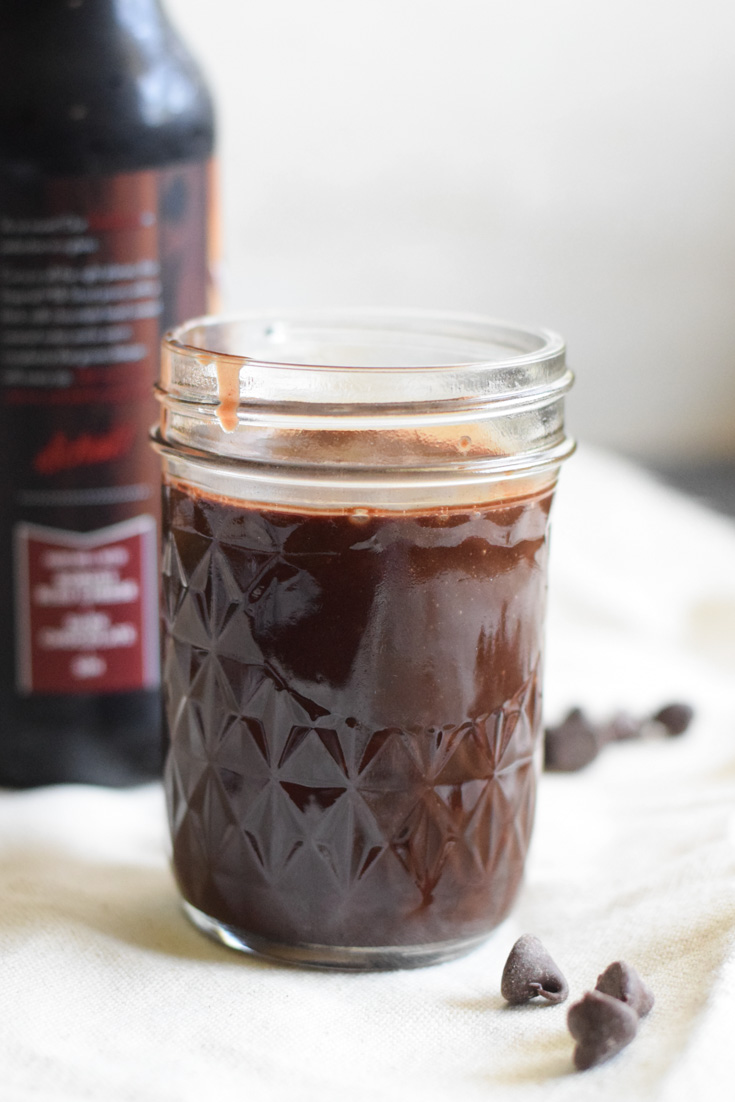 Yeah, I said it. Chocolate sauce with beer in it. It's the most grown up way to make chocolate sauce. And probably the most delicious too. This chocolate stout sauce is SO good y'all. It's not as cloyingly sweet as the stuff you buy at the grocery store, it's dark and rich. It doesn't scream beer at you either, it's just a little malty and warm. It's grown up and sophisticated. AND YOU CAN MAKE CHOCOLATE MILK WITH IT.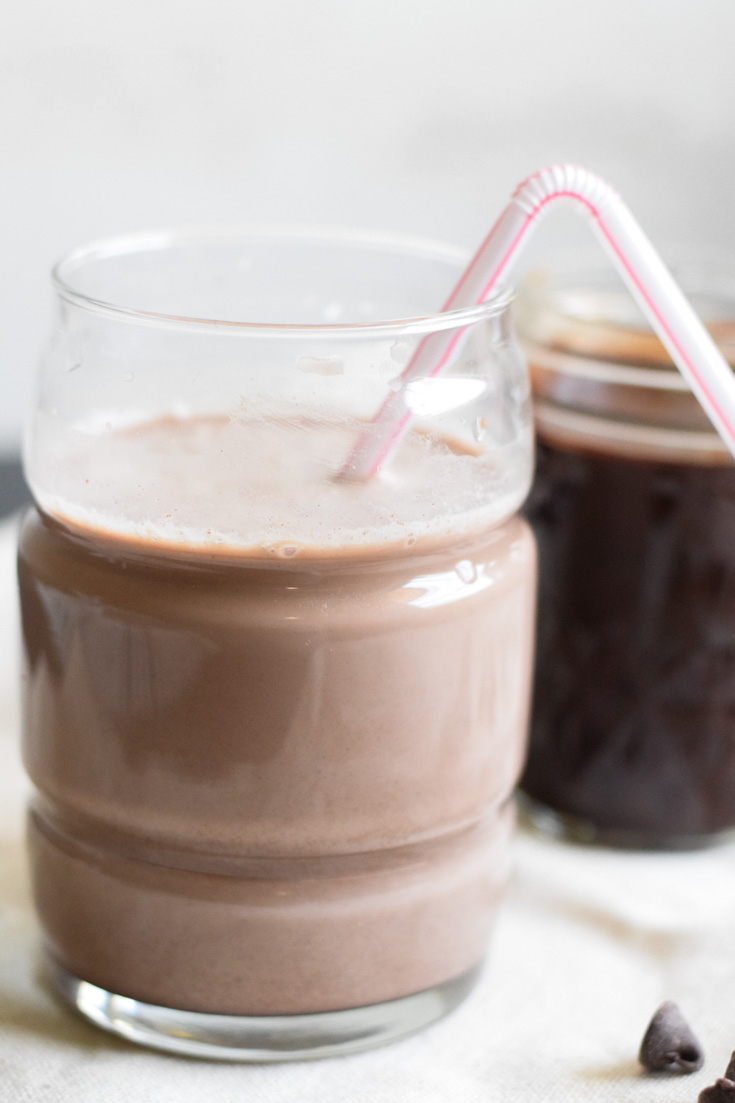 Can you tell I'm excited for this recipe? Well, I am. It's one of those crazy ideas I had that I couldn't stop thinking about until I tried it. Then I tried it, and I still can't stop thinking about it. I may have a problem.
This chocolate sauce is as versatile as any. It can be used as I said above in chocolate milk, I used it to top the grasshopper pie, it would be great on a cake or cupcakes, and it is a bomb diggity topper for some ice cream. If you can think to put chocolate sauce on top of it, you can use this sauce for it. It's just that good.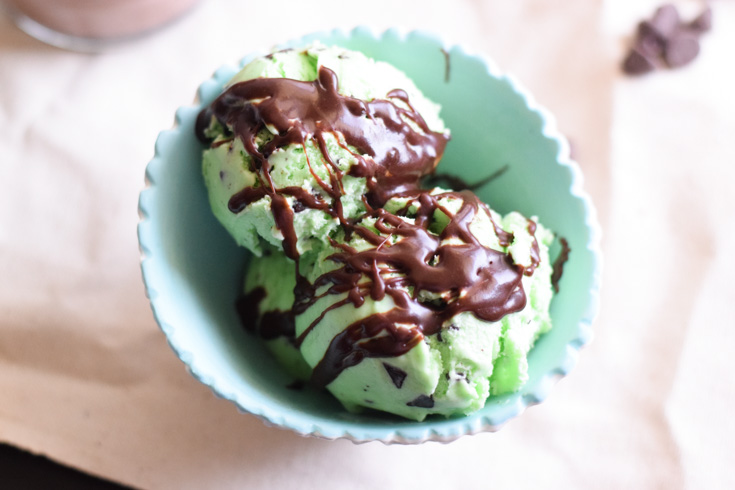 The only real trick is finding a beer to use in it. Do not use one of those silver canned monstrosities they call beer that they sell in thirty packs. This is not the time for a light beer. No pale ales, no IPAs, no wheat beers. You need to find a thick, dark, sweet stout, preferably a local craft. (It doesn't have to be a local craft beer, but I am a big supporter of local beers and think you should be too.) If you're concerned about this idea of finding a good beer to use here (or to drink in general), find a beer store or grocery store with a large selection and see if they have a person there that can help you. Look for a stout beer-the real dark ones. A milk stout would be really ideal since they use the sugars in milk (lactose) and they tend to be sweeter. Check the label on the bottle or the packaging for a description of the beer. Some of them have blurbs about the flavor profiles and some even have suggestions for what to serve with the beer. Look for words like caramel, sweet, vanilla, chocolate, malty, or toffee.
I used a beer from Lakewood Brewing Company called The Temptress. It's available in a large part of Texas. It's one of my all time favorite drinking beers. They also make different versions of Temptress-mint, molé, raspberry, a bourbon barrel aged variety, and a chicory coffee version. These would be great in this sauce as well. Stone and Left Hand are some bigger (read: more widely known and available) craft breweries that have some solid options as well.
Make sure you heat the sauce over a pretty low heat and stir often. Chocolate has a tendency to scorch easily and there is no good wasting good chocolate. I used a semisweet chocolate here, I like a darker chocolate flavor, but go with something you enjoy eating. Store the sauce in an air tight container in the fridge and it will last a couple weeks if you can keep your hands off of it. It thickens quite a bit when it's cool, so you can reheat it on the stove or in the microwave in 30 second increments, stirring often.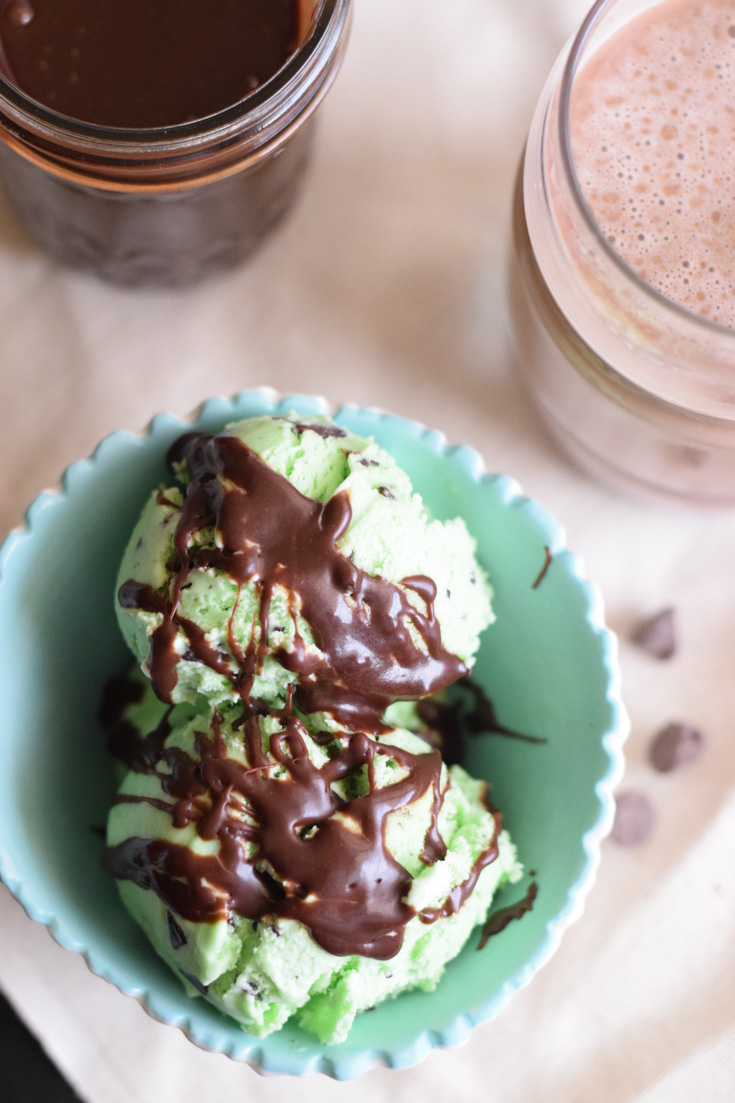 Leave a comment to tell me what you put this amazing sauce on! And let me know what beer you used, I'm always on the lookout for a good one!

Beer and Chocolate: Chocolate Stout Sauce
Rich, dark chocolate sauce made with stout beer. Perfect for chocolate milk, on ice cream, or on baked desserts.
Ingredients
¼ cup heavy cream
¼ cup stout beer
4 ounces semisweet or dark chocolate (chopped) -- chocolate chips work fine too
2 tablespoons sugar
½ teaspoon vanilla
Instructions
Put all ingredients except for the vanilla in a medium sauce pan. Heat over medium low heat stirring constantly until chocolate is melted. Remove from heat, add vanilla and stir. Serve as desired. Store in an airtight container for up to two weeks.